Who We Are
We are Too Much Trivia in the Pants—a collective of current and former "townies," significant others of said townies, friends of friends of townies, strangers who just really love trivia, and drunks who stumbled in at bar close expecting an after-bar. Though some individual team members have been playing longer, together we have participated as an off- campus team in Lawrence University's annual Great Midwest Trivia Contest each year since 1998, which means that Trivia LVI in 2021 marked our twenty-fourth consecutive year of participation in the contest.
The story of our origin reads like the story of so many off-campus teams participating in this contest. We were just a group of wide-eyed and ambitious high school friends, armed with a phone and an almanac, and hell-bent on trivial domination. Reality set in quickly when, following the Super Garruda that opened Trivia XXXIII, we correctly answered only one more question in the next several hours, the answer to which, amazingly, was found in said almanac. Like everybody else these days we eventually got wise and started to favor the Interwebs over that almanac as our chief source for answers to those dastardly trivia masters' convoluted queries. Some may claim that Google ruined trivia contests, but when the alternative is only a handful of teams able to afford libraries of reference books we would argue that Al Gore's invention leveled the playing field for all.
Placement History
To the best of our knowledge, recorded below is the final point total and placement history of our team. In those earlier years point totals and places were not published online like they are now but rather were read over the air, so we cannot fully guarantee the accuracy of the results.
| Year | Points | Place |
| --- | --- | --- |
| 1998 | 360 points | 15th place |
| 1999 | 270 points | unknown |
| 2000 | 320 points | 22nd place |
| 2001 | 770 points | 13th place |
| 2002 | 1005 points | 9th place |
| 2003 | 1140 points | 8th place |
| 2004 | 990 points | 10th place |
| 2005 | 872 points | 11th place |
| 2006 | 745 points | 13th place |
| 2007 | 1145 points | 5th place |
| 2008 | 980 points | 6th place |
| 2009 | 1045 points | 7th place |
| 2010 | 845 points | 10th place |
| 2011 | 935 points | 9th place |
| 2012 | 925 points | 7th place |
| 2013 | 1095 points | 3RD PLACE! |
| 2014 | 1080 points | 4th place |
| 2015 | 1134 points | 4th place |
| 2016 | 1101 points | 5th place |
| 2017 | 1115 points | 7th place |
| 2018 | 905 points | 9th place |
| 2019 | 1185 points | 7th place |
| 2020 | 1265 points | 8th place |
| 2021 | 1385 points | 7th place |
Our Trophy Case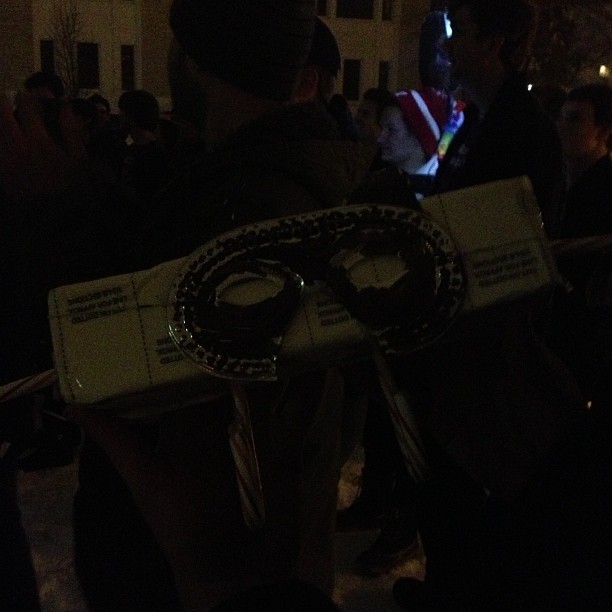 How We Chose Our Team Name
The name Too Much Trivia in the Pants is a testament to the pop culture ephemera of the team's conception in 1997. For you kids too young to remember, the name is a parody of Soundmaster T's "2 Much Booty (In The Pants)", which was featured prominently in the commercials for "Booty Mix 2", a compilation CD released in 1997. Many different ideas were thrown around — such as Joel Edler's House of Cards sponsored by Jehovah's Witness Abdominizer Orchestra and Roid-Ex — before finalizing on TMTitP, but there has never been any question in the subsequent years whether we should make a change. Changing our name would mean losing our identity, so Too Much Trivia in the Pants is who we are, and Too Much Trivia in the Pants is who we shall remain (even though there are probably now Lawrence freshmen who weren't even born yet when the album was released and so will never get the reference).
About the Great Midwest Trivia Contest
We could wax poetic about the merits of the contest, regale you with stories of shutout carts of yore, and attempt an abbreviated history of the contest's first five decades, but those who have come before have done it better. For an explanation of the contest, a list of rules, and a rather extensive history, check out any of the various websites included on our links page. We would also highly recommend searching for "trivia" in the Lawrentian archives.
The Requisite Plaudits
The team members of Too Much Trivia in the Pants wish to thank our sponsors, our parents, Lawrence University & WLFM, all the people associated with running this year's trivia contest, Trivia LVI Head Master Grace Krueger, the other teams, the inventors of Solar Quest, all the beautiful ladies (and studly hunks) of the planet Earth, and, of course, all of our current and former hosts, without whom we'd have been left playing each year in a cardboard box in front of Lawrence Chapel with a battery-operated transistor radio (pre-Internet-only days, of course) and a pay phone.
Our Humble Apologies
We would also at this time like to extend our apologies to the poor Lawrence students answering off-campus phones who put up with our stupid shenanigans all weekend long; the not-so-poor members of fellow off-campus teams who get stuck putting up with our shenanigans while answering off-campus phones when the contest gets desperate for phone answerers in the lean hours; the unfortunate (or fortunate, depending on your way of looking at it) members of any team who happen to be answering phones when Duff Man, The Count, or The Bear F*cker have invaded the WLFM studios; and anyone who has ever fallen victim to one of our merry pranks. We're sorry!
Contact Information